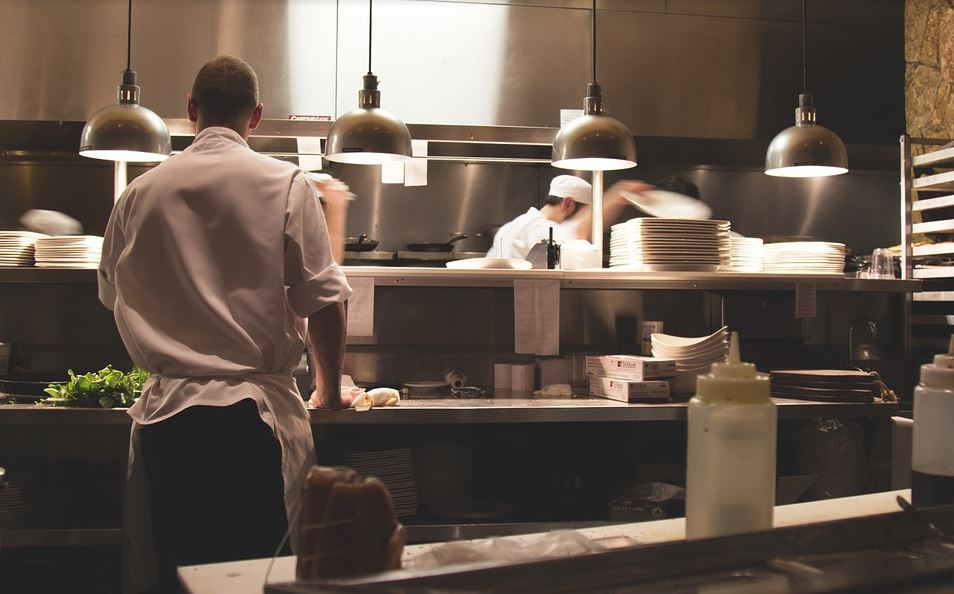 The only part of my job that I dislike is all the administrative work that comes with it. Being responsible for things like accounting, budgeting and completing purchasing orders aren't the reason I became a chef. I resent doing them because they take me away from the work I do love and that is food preparation.
I think of myself as an artist. However, instead of just mixing a palette of colours, I also have to consider the combination of smells, textures and tastes. To me, the food that I create isn't just about satisfying a diner's hunger, but the whole eating experience and creating something unique. I truly believe that the thought and care I put into the dishes comes out in the way they taste. I have been given a great deal of freedom to adapt the hotel menu to suit my own style of cooking. When couples book the hotel for their wedding reception, I'm more than happy to listen to their ideas and preferences so I can make their day magical.
I was very lucky in the mentor I had very early in my career. He taught me a lot about techniques and food science, but the most important was that he passed on his passion for cooking to me. This is something I try to emulate in my supervision of all my kitchen staff.
Probably my signature dish is tenderloin cooked vacuum sous vide with a garlic and herb rub. The water bath allows me to control the temperature precisely, and the meat is both tender and juicy. People often ask me how long it's taken me to learn my craft, and my answer is always the same. I'm still experimenting and learning – even after all these years.